If you've been around the yoga world long enough you will have heard the mantra, yoga is for EVERY body, a lot. A lot, a lot. And for good reason, it's true!
Although just as probably you've heard rumblings of disapproval over Instagram images or teachers who venture into the fitness side of classes. All those bodies being shown off, the posturing, the flesh… Lawdy, it's positively draconian all those pursed lips and furrowed brows.
It's a funny old thing this thread of judgement as really, celebrating ourselves in all our guises does seem to be heralded as a core value of the wellbeing movement. Just so long as you're not too celebratory.
The thing is yoga makes you feel beautiful. Whether you're moving your body into a pose or sitting in stillness, collectively all of us come to the mat with a story and our practice helps us breathe it, explore it and hopefully, embrace it.
Last week a gorgeous new book, Yoga Bodies, was released. Images of over 80 practitioners of all ages, shapes, sizes, backgrounds, and skill levels have been captured and presented along with their stories. Real people with all their glorious diversities. And to me, that's the very essence of beauty.
I've been an admirer of American photographer Jaimie Baird for some time. This is her first book and I was excited to speak to her about the experience below.
Yoga Bodies
By: Laura Lipton | Photographs By: Jaimie Baird
What was the idea behind the book?
The idea was that no matter what your age, your athletic ability or if you've stepped on the mat for the first time or are a yoga instructor – anyone can do yoga!
Was it a deliberate move away from the perfect yoga postures often featured on Instagram to use 'real' people?
It was! We wanted to use real people so anyone who reads the book would feel like yoga is something they could try.
Have you worked with Lauren Lipton before?
No, this was my first time.
Do you typically photograph yogis?
Yes, I have shot a ton of yogi's… I shoot the gamut of people in fitness and wellness. I think fitness photography gets a bad wrap. I feel when people hire me to shoot they know they will get soft beautiful images that make you feel something – it's never fitnessey, if you will. Whether the images convey a gritty and harsh vibe or ethereal and pretty, there is always the common thread of emotion throughout my images.
Do you have a regular practice yourself?
Unfortunately, no, I am not a yogi! I have three kids, so for me, working out needs to be a really big fat cathartic sweat session. LOL!
I lift weights and since I started working on the book- I've started incorporating yoga in a bit. I really think yoga has made me a bit more present in my life. It's made me stop and breathe.
How did you use your understanding of yoga to connect with the people you were photographing?
After I decided to collaborate on Yoga Bodies, I started taking yoga from an outstanding yoga instructor, Kevin Courtney.
He taught me yoga could be many things, starting with finding the time to stop. And doing this over and over again for yourself can turn into your "practice". It sounds silly but meditating, breathing, lighting some sage and being present and stopping is all where it starts from in finding your own practice. Maybe it was timing but hearing these words from really resonated with me – I think he is a genius!
I'm so looking forward to seeing the whole book! How many photos did you take and how long (and difficult) was the editing process?
We shot over 80 subjects in NY and LA and that took about a solid year to shoot. The editing process wasn't too bad actually. I don't Photoshop body parts, especially not for this book. This book has a body positive message and embracing every inch of your body was our goal!
Did the subjects choose their own poses or was it a choreographed shoot?
My co-author Lauren Lipton is a yogi and she acted as my Art Director in helping our subjects decide on poses.
We first asked our subjects what their favorite poses where then it was like a dance from there.
Did any one person's story in particular resonate with you?
I have to say Susan's really moved me. She has insurmountable courage and I really related to her yearning for acceptance as who she really is. I think we've all felt the need or yearning to be accepted right? Her story blew me away.
What did you bring away from this experience?
That everyone has a story and that the human spirit is resilient. I live in NYC and when I am on the subway, I look at people and wonder what their story is, what their struggles are and heartache has been. Some of these people have been through so many traumas, and still live with it today – I am in awe of their courage and strength.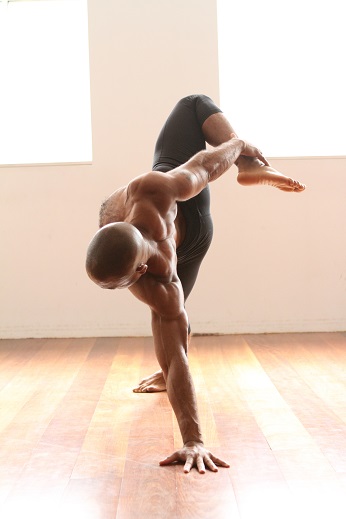 All images are courtesy of Jaimie Baird, Yoga Bodies.
---
You can find Yoga Bodies on Amazon and Book Depository – mine's ordered!
And you can see more of Jaimie's stunning work here.
---
© The Yoga Connection 2017