India: Evolving through the Chakras and Tools of Tantra Retreat
September 18, 2019

-

October 9, 2019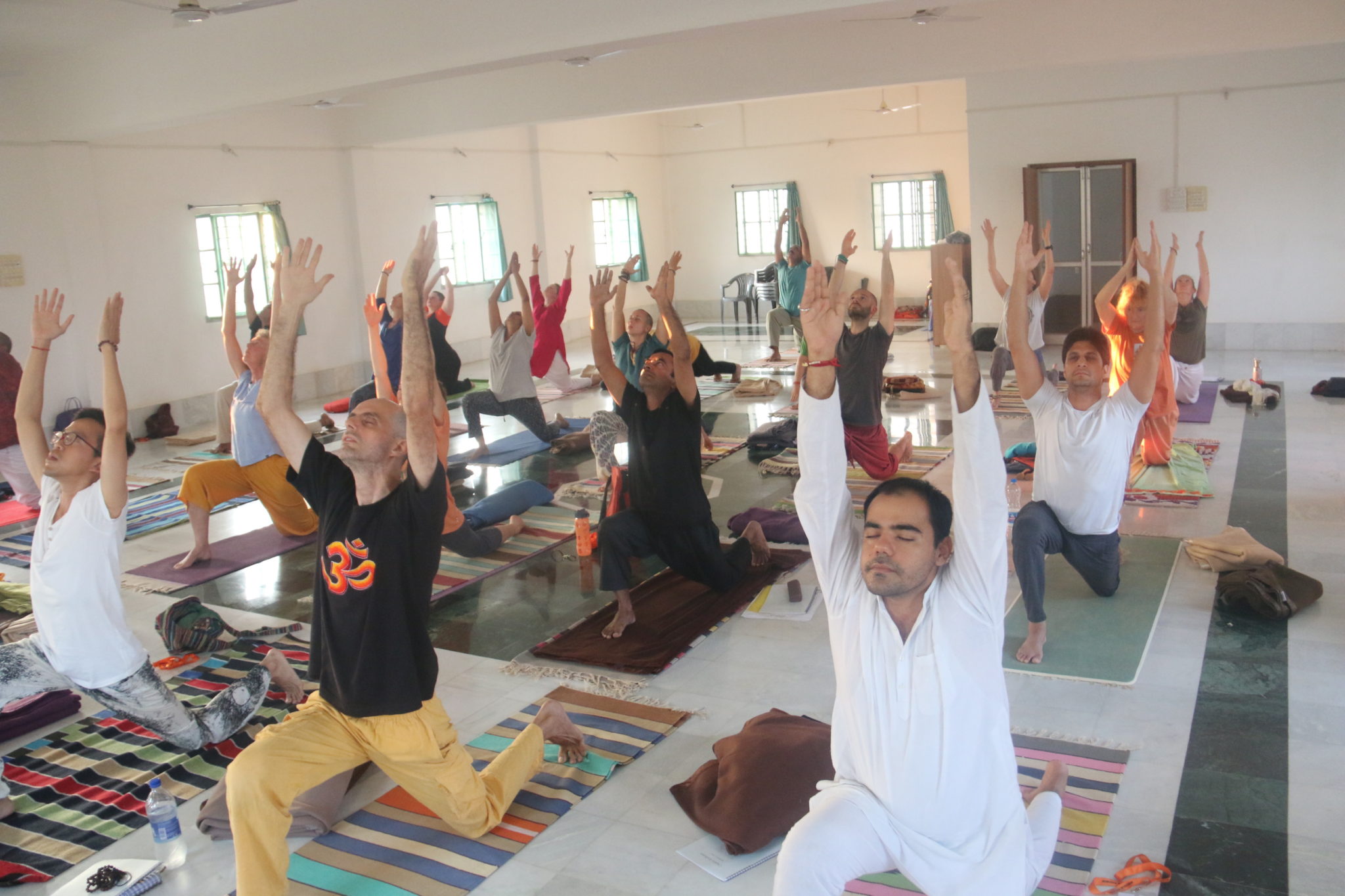 "You are invited to join us on a unique fully guided journey to India, to discover traditional yoga through authentic yoga practices whilst experiencing a taste of ashram life."
You will be led by Swami Karma Karuna and Anahata representatives on this spiritual immersion that will start in Kolkata and move onto Rikhiapeeth Ashram.
Travelling to India with Anahata you have the opportunity to experience the true essence of Yoga in an environment rich in culture and diversity, taking your practice to a much deeper level with the guided support of a highly experienced teacher.
The advantage of travelling with us is all your hotel accommodation and travel arrangements in India are taken care of, giving you the space to allow your journey to unfold.
This year, there are three retreat stay options which means depending on your time commitments, you are able to join us from minimum of 10 or up to 20 days. Outside of these retreat stays, there is also the opportunity to participate fully in ashram life through seva and also experience the yajnas.
We are also delighted to announce that this year the Saundarya Lahari Retreat guided by Swami Satyasangananda will be a central part of the retreat stay options.
Option 1:
Evolving through the Chakras and Tools of Tantra Retreat
Dates: 18 September – 8 October, 20 nights
Includes: Chakkra Shuddhi retreat guided by Swami Karma Karuna, Saundarya Lahari Yoga Sadhana retreat guided by Swami Satyasangananda and Navaratri, plus hotel and return travel to Kolkata
Your extraordinary journey begins in Kolkata, then we travel together to Rikhia, located in rural India for the in-depth yoga retreat, Chakra Shuddhi (21 -27 September) where you have the opportunity to develop and deepen your knowledge of Kundalini Yoga with the primary focus on the Chakras.
Chakras are energy centres in the body that regulate the circulation of energy which then influence all of our expressions.
Throughout this 7-day course you will experience the chakras through daily asana, pranayama, mudras, bandhas and meditation sessions. During your daily theory sessions, you deepen your knowledge of these fascinating energy centres and discover how the chakras influence all levels of your personality: physical, energetic, mental and emotional harmony as well as psychic and spiritual development.
The retreat will include light daily seva duties and there will be the chance to participate in some of the ashram's daily schedule.
Afterwards you have a wonderful opportunity to join the Saundarya Lahari Yoga Sadhana retreat (29 – 7 October) formulated and directed by Swami Satysangananda. This is rare and wonderful opportunity to attend this retreat under the guidance of one of our spiritual inspirers.
This is a powerful and complete sadhana in itself and explores the tools of Tantra, including mantra, yantra, mandala and meditation. This year, for the first time it will be conducted as a 9-day retreat and will run during the period of Navaratri.
Navaratri is powerful 9-day period of astrological significance; it is considered the most conducive time for transformation through spiritual practice. This period of time is dedicated to the invocation of Shakti the universal energy which in its different manifestations serves as a force to carry us from inertia to vitality, from darkness to light.
Option 2:
Evolving through the Chakras Retreat ONLY
$2395 Option 1 $1595 Option 2
Related Events