"Take a collective breath NZ" a fundraiser for the Mental Health Foundation of NZ
December 15, 2021 @ 11:11 am

-

11:12 am

Free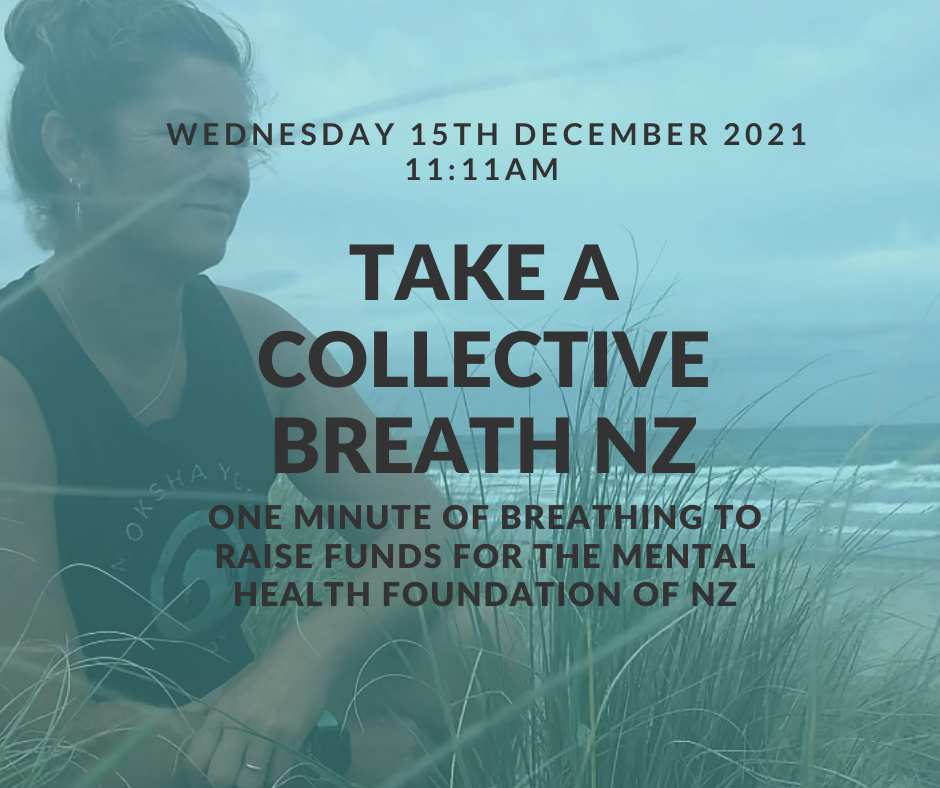 Just one minute of breathing can to make a big difference to your wellbeing. So I am inviting all Kiwi's all around the world to join me for 60 seconds of their time for a great cause.
On Wednesday 15th December, you can join me for a live online event at 11:11am for one minute of guided breathing. This is a FREE, all-inclusive event but we would greatly appreciate any donations towards fundraising efforts for the Mental Health Foundation of New Zealand.
By gathering together at the same time to focus on healthy breathing for just one minute, we can make a significant impact on collectively lowering elevated stress levels across the country. Breathing helps to release stress and anxiety, calm the nervous system and settle the mind.
People need to know that if they are feeling out-of-sorts, emotional, and uncertain, they are not alone. So gather yourself, your workmates, whanau and friends to join us online. Together we can take just one moment to reconnect and raise money to support those in need.
HOW YOU CAN JOIN THE EVENT….
Go across to https://www.mokshayogaonline.com/take-a-collective-breath-nz
and register to receive all the details
HOW YOU CAN DONATE…
If you can take a moment to donate a gold coin to the NZ Mental Health Organisation then please use this link to take you to the fundraising page https://events.mentalhealth.org.nz/fundraisers/cjtelford/take-a-collective-breath-nz
Much love,
CJ,
Yoga and Meditation Guide,
Founder of Moksha Yoga NZ Ltd
Related Events