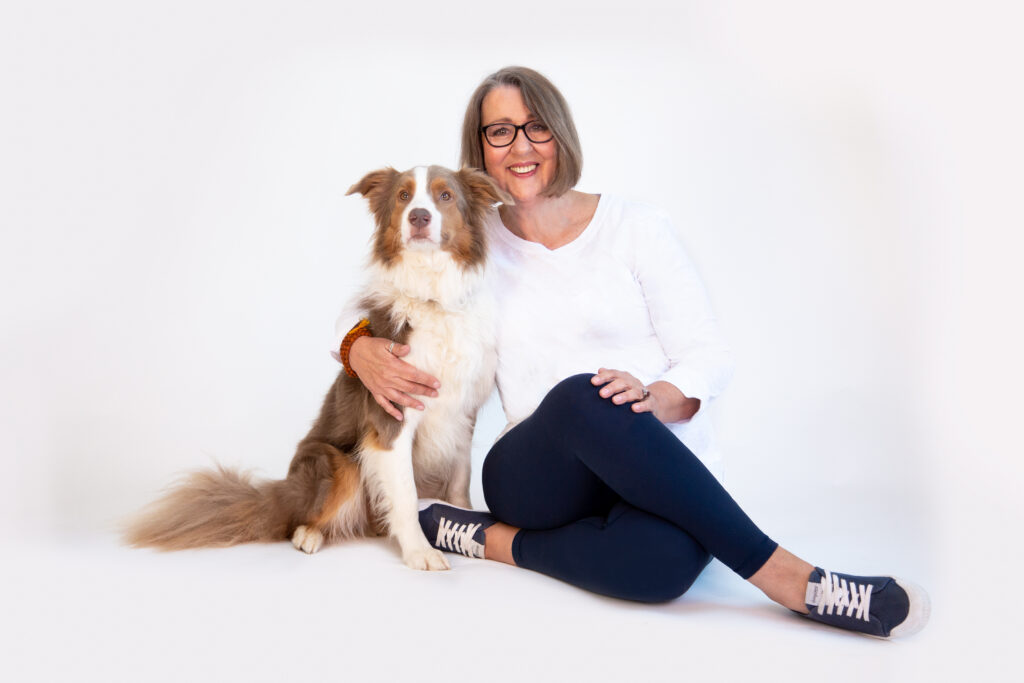 Name:
Barbara Coley
Studio:
Svastha Yoga Aotearoa
Years teaching:
14
Years practicing:
29
Favourite yoga style:
Hatha

Do you have a favourite time of the day to practice?
I prefer to practice in the morning when I can. Moving and breathing first thing in the morning is so beneficial for my body, especially as I age, and keeps me feeling strong and agile. It also helps me to start my day with clear intention and a general feeling of equanimity. Even if I don't have time for a longer practice, I always make time for a small amount of breath and movement.
What would be your ideal day?
Six months ago, my answer to this question would have been completely different but here as Tamaki Makaurau moves into week 9 of lockdown, the day I look forward to, is gathering as many of my whānau together as possible and spending the day chatting, laughing, eating, and just enjoying being together.
Best thing about teaching yoga?
Teaching yoga keeps me practising yoga; both inform each other and help to keep me inspired on my path. When I teach, I love seeing the change on people's faces from when we start class to when we finish, this continually reminds me of the power of yoga; and, as a yoga therapist, seeing people use the practices/tools of yoga they have learned to help them manage health challenges they are experiencing is very heartening.
Is meditation part of your daily practice?
Yes, it is.
Do you have a particular mantra that resonates with you?
Mantra meditation is my choice of meditation. 'Om mitraya namaha' is my preferred mantra. Mitra is one of the twelve sanskrit names for the sun and means 'friend of all'. It reminds me that there is an eternal friend inside of me, always caring, always supportive.
What's on your reading list?
My copy of 'Yoga Philosophy of Pantanjali' by Swami Hariharananda Arunya is always with me. I love the richness and relevance of yoga philosophy and the study of this text is a big part of my practice. Others that I enjoy/recommend, are not necessarily 'yoga' books but are somewhat related e.g. Why We Sleep (Matthew Walker) is a great book that I highly recommend, especially to clients who have trouble sleeping. Flow, the Psychology of Happiness (Mihaly Csikzentmihalyi) is another favourite that I return to often.
Favourite after-class snack?
That's breakfast, which is usually porridge. If it's not a morning practice, it's just a glass of water.
Who or what influences your yoga practice?
The greatest influence would be my teachers A. G. Mohan, Indra Mohan and their son Dr Ganesh Mohan of Svastha Yoga and Ayurveda. I am grateful to have been a personal student of theirs for over 15 years. Vina Shah of Svastha Yoga Australia is wonderful teacher and I have learnt a lot from her, especially around yoga philosophy. Jivana Heyman of Accessible Yoga is another influence; and my dear friend and colleague Jane Craggs from Manchester, UK is a wonderful source of inspiration.
How has the last couple of years impacted your practice, if at all?
I'm not sure that it has impacted my personal practice but as far as teaching is concerned, it has opened a whole new world of online teaching. Initially, online teaching was a huge adjustment, and I didn't like it at all, but it has become much more familiar and enjoyable during this latest round of lockdown. It opens more doors than face-to-face-teaching and makes it more accessible for people to attend classes/trainings. I'm currently developing some online training programs whereas before I probably wouldn't have considered that.
What do you love about your town?
I live and teach in Grey Lynn, and I just love it. Lots of lovely streets and parks to walk /run my dog. It has great local shops, including a wonderful weekly market, cafes, and restaurants – everything I need within walking distance.
---
Thank you so much for sharing, Barbara!
Would you like to be a Featured Yogi? We'd love to know more about you! Or is there someone you'd like to nominate … another teacher, a stupendous student? Getting to know our fellow yogis creates connection. We like that. Get in touch here.
---
© The Yoga Connection 2021