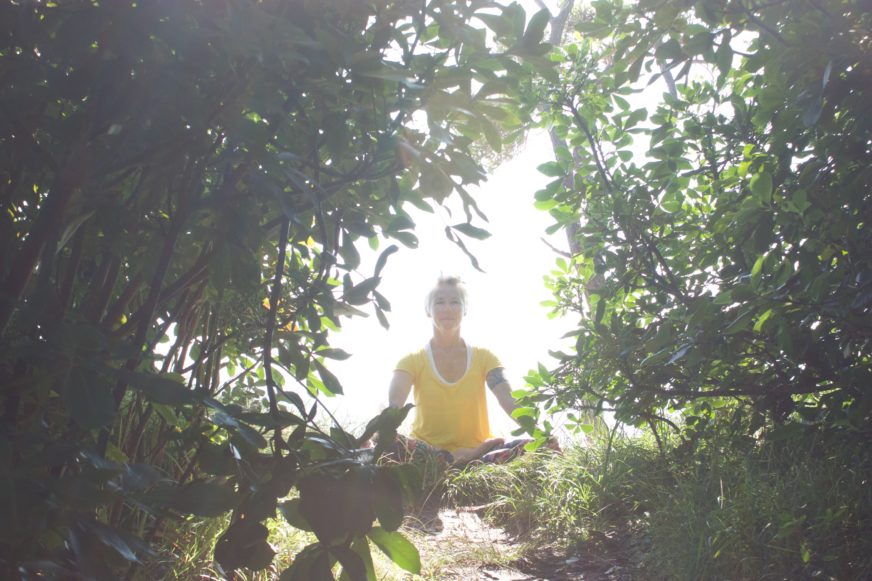 Name: Katy Carter
Studio: Hamsa Space
Years teaching: 9
Years practicing: 20
Favourite yoga style: Yin, Meditation, Hatha
What asana do you particularly love at the moment?
I'm doing more subtle body work at the moment, especially for neck and jaw tension, and shoulder release. Not one asana but many little ones!
When do you usually practice?
Whenever I can get a moment to myself.
Is meditation part of your daily routine?
I am meditating twice a day for twenty minutes. Absolutely essential practice for me.
Who has influenced you most on your yoga journey?
Many great teachers, many great books, but currently in love with Tara Judelle and Tiffany Cruickshank.
What advice do you give your new students?
Trust yourself. You have everything you need.
What do you get excited about when organising your retreats?
Going away to immerse in the practices. It is so powerful. Taking students on a life changing journey.
Do you have a support network within your yoga community?
Yes, thank goodness. It has taken a while; when I first came back from London it was pretty much non-existent, but now, thanks to facebook… and some really lovely yoginis and yogis out there!
Is there a mantra or quote that particularly resonates with you?
You are enough.
What would you like to see happen in the future for NZ yoga?
I'd like to see more independant teachers practicing with each other, sharing wisdom, skills and standing together for our rights. There hasn't been a body of expertise officially, and a lot goes under the radar. I'd like to see some standardisation of training and skillsets. I'd like to see studios pay a decent living to teachers and offer them some more employment rights. People pay a lot for classes in the city, not a lot goes to the itinerant teachers. And training costs a fortune.
Keep your day job!
Yoga is a love affair…
What do you love about your part of town?
Having been an urban dweller all my life, I recently made the life affirming choice to move to the magical beach community of Mangawhai in Northland, and I feel pretty blessed every day. Sublime nature, circadian rhythms and a very cool, friendly, connected alternative community. Just starting Yin classes up here this term, and I host personal individual yoga retreats for my private clients from the city.
---
Thank you so much, Katy!
Would you like to be a Featured Yogi? We'd love to know more about you! Or is there someone you'd like to nominate … another teacher, a stupendous student? Getting to know our fellow yogis creates connection. We like that. Get in touch here.
---
© The Yoga Connection 2017