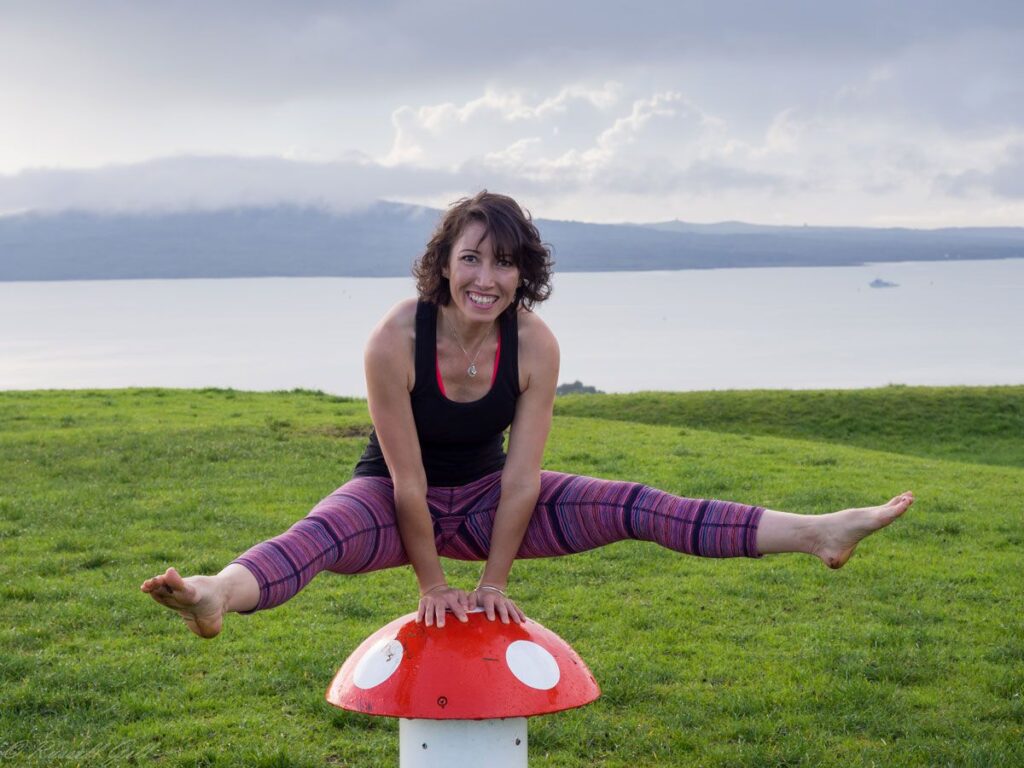 Name:
Natasya Yusoff
Studio:
The Yoga Pantry
Years teaching:
7
Years practicing:
On and off for over 20 years
Favourite yoga style:
I don't follow styles, as I never learnt in any particular brand or style. I like any asana that helps me feel my body get grounded and connected, and explore what it's guiding me to feel into on that particular day or stretch out the tension and tightness that creeps in over time. I love an integrated approach to mantra, mudra, pranayama and asana plus all the other yumminess that comes with exploring the deeper aspects of yoga as a whole rather than getting caught up in a particular style or form.
Favourite time of day to practice:
Again I don't play favourites, whenever I have time and space really.
Is meditation part of your daily routine?
I'd like it to be but I'm a bit slack on daily routines. I try to get it in in the morning if I'm up in time but usually when I'm in my studio and have some time to myself I try to squeeze a little meditation in there.
How has this time of COVID affected your practice?
It's been really busy for me so the personal practice has definitely suffered.
Any yoga or wellness books or apps you'd like to recommend?
Insight timer is great, I have a few meditations on there that anyone can follow, and would like to carve out some time to get a few more up there too.
I really like Bernie Clarks books, it comes from a Yin perspective which I think is really beneficial for all our asana practice. And Mindfulness Yoga by Frank Jude Boccio. There are so many great books and resources out there though it's hard to narrow them down.
It's not an app but I think my Youtube channel TheYogaPantry is pretty great too 😊
I also find the Daily OM website to have some really great and affordable short courses.
Do you have a daily mantra or affirmation to share?
"I trust in the flow of universal abundance."
How did your teaching journey begin?
I toyed with the idea on and off for a while ever since I was asked to teach some yoga warm-ups during a theatre production I was in in my 20's. Then years later a few friends whom I had no idea were even into yoga did their teacher trainings and at the time I was running my own vintage dance school so I figured if they could do it so could I and it would be beneficial for my dancers if I could show them effective ways to look after their bodies.
I really wanted to do a YTT that had a lot of yoga philosophy in it so I found the year-long diploma in yoga course at Wellpark College back in the days when it was in Grey Lynn and the Yoga department was run by the incredible Dr Pooja and Dr Sridhar Madella. Even before I graduated I opened a yoga studio (madness I know) but it just kind of happened and before I knew it I was selling the dance school and immersing myself fully in the yoga world.
What changes (if any) would you like to see within the yoga and wellness community?
Less Guru worship, less emphasis on style and brand and more empowering ourselves and others to embrace the guru within.
What do you hope your students take away from your classes?
Aside from feeling really great in their bodies, I hope they feel empowered to understand and take control of their own bodies and minds, I also hope they leave feeling refreshed, uplifted and grounded so that they can shine their light out in the world and ignite others inner lights too.
What's one thing you do on a less than awesome day to stay positive?
Listen to romance or fantasy audiobooks lol. Or I hang out with my cat and watch Disney movies.
What do you love about your part of town?
I'm in Mt Eden/Sandringham. It's so central to everything and there are loads of cool cafes and people in this area. I love it!
---
Thank you so much, Natasya!
Would you like to be a Featured Yogi? We'd love to know more about you! Or is there someone you'd like to nominate … another teacher, a stupendous student? Getting to know our fellow yogis creates connection. We like that. Get in touch here.
---
© The Yoga Connection 2021