200hr Yoga Teacher Training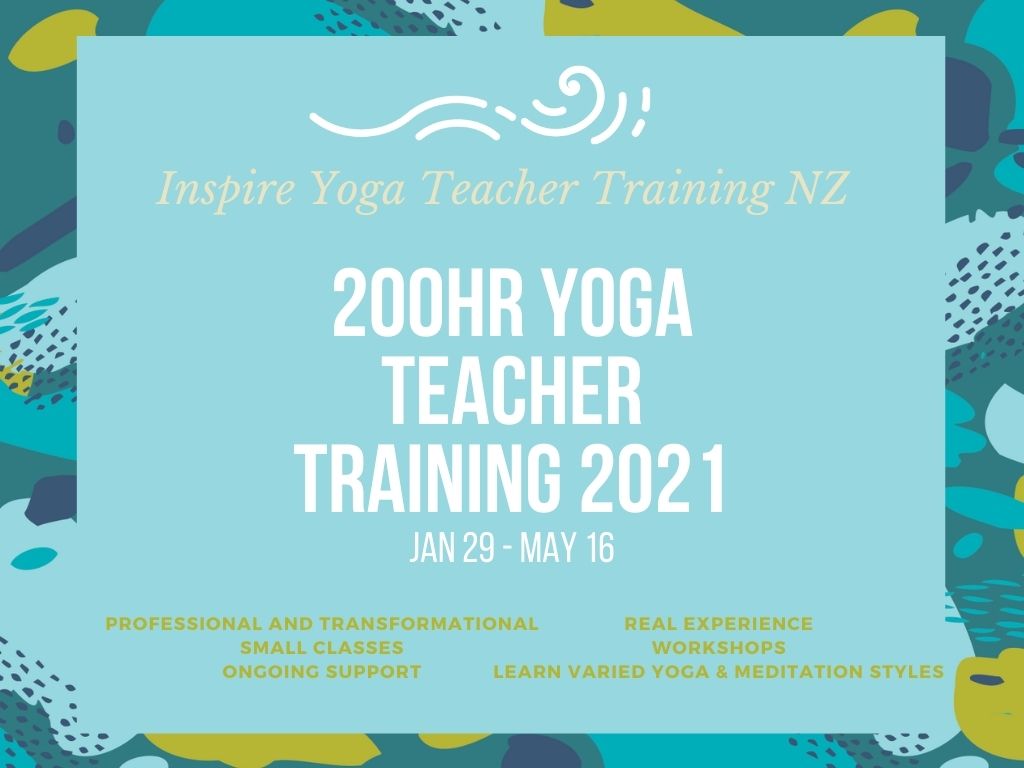 Phone/Email
info@inspireyogateachertrainingnz.co.nz
Studio/Organisation
Inspire Yoga Teacher Training NZ
Venue Name
Om Yoga Studio
Venue Address
Om Yoga Studio
16/40 Stonefields Ave
Stonefields
Date(s) and Time(s)
Jan 29th – May 16th
Training Cost
$4900
Training Description
Professional and Transformational
The 3.5 month course allows time to learn and integrate all aspects of the training including, yoga philosophy, energetics, asanas (poses) anatomy and biomechanics, as well as how to help prevent injuries in class.
Learn Varied Yoga & Meditation Styles
We introduce different styles of yoga (Hatha/Vinyasa and Yin), Mindfulness, Yoga Philosophy and Meditation. Our focus is on approaching asanas in a variety of ways, ensuring students are well equipped with teaching methodology, tools and techniques to get them safely in and out of poses.
Real Class Teaching /Assisting Experience
Training includes the opportunity to be mentored and assist in regular classes during training.
Workshops
Workshops will be held throughout the training to allow students to further develop specific skills in areas such as public speaking, finding your authentic voice, building confidence and a presence to deliver powerful and meaningful classes.
Small Class Size
With only 22 spaces available we make sure you receive our undivided individual attention.
Ongoing Support
After graduating from our training, the first 3 classes teaching publicly at the studio are mentored by the lead trainers
You Will Learn
The proper alignment, benefits and potential risks of foundational yoga postures in Vinyasa Flow, Hatha and Yin.
Principles of anatomy and how they apply to each posture.
Intelligent sequencing of a yoga class.
How to observe and see bodies and be able to make basic hands on adjustments
The art of using your voice with confidence and authenticity.
Confidence through practice teaching, giving and receiving feedback from teachers and students.
An introduction to ancient yoga history and philosophy including the Yoga Sutras.
An introduction into the subtle body, Ayurveda, meridians, chakras and meditation.
Sanskrit names of postures and their etymology.
Ethics of a yoga teacher. The student/teacher relationship.
The business of yoga and what's next.